Bitrix24 Gold partner
with 15 years
of worldwide experience
Full cycle services:
license, configuration, implementation, support, trainings
Reliable and
professional team
European business and corporate standards, compliance with
EU regulations
ABOUT US
We provide Business analysis, Business Management Customization, Competent Bitrix24 Support, Trainings and Hosting, Apps development for portals and integration of Bitrix24 (both Cloud and On-Premise) with third-party systems for companies all over the world.

We designate and automate business processes of your company implementing Bitrix24 according to your business specifics. 
Software development is a fundamental component of our business competency. We create web and mobile products for e-commerce and corporate business tasks.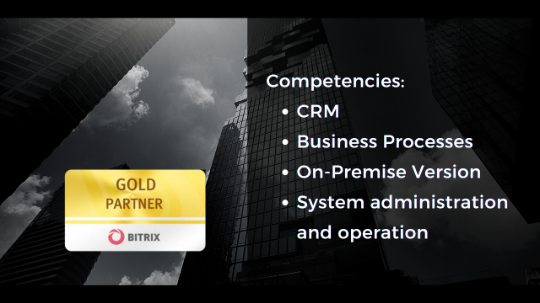 15
Years
of experience in IT and business solutions area




Top-10
in the world
in the global ranking of Bitrix24 partners

1000
clients
up to 1000 clients chose us
including companies with >1000 employees
>500
projects
from different industries
were supported
by our team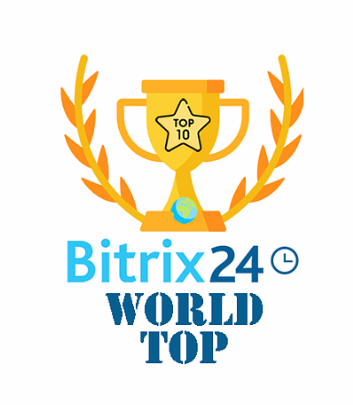 WORLD TOP10 BITRIX24 PARTNER 

PROGRAM FOR BITRIX24 PARTNERS
LEt's have a first talk on your business processes
please fill the form and we will contact you.
If you are ready to get buy one of our product or services please visit our shop.
go to shop