Build your Bitrix24 in 3 steps:
External communication
with the client
External Client's interaction setup: e-mail, social networks, telephony and other communication channels
Building internal processes
and communication
Internal employees' communication and Company's process integration and setup

Business process control
and analytics
Control business-process and Client's communication and activities, analyse Sales reports
A set of 9 effective tools to start active work in CRM.

Intelligently designed. Professionally configured.

GOOD-TO-GO includes:

INITIAL TRAINING 
Answers to all questions about the package during the first consultation with our specialist.

We will provide you with project implementation details and the settings of your portal as well as discuss your expectations.

CONTACT CENTER CONFIGURATION
To begin with, we will configure the most important sources of customer interaction channels:


E-mail;
Online chat;
CRM-form.
CONFIGURATION OF THE
SALES PROCESS FUNNEL
We will configure an automated sales funnel: from order acceptance to after-sales service.

We will train your employees to use it.

SALES REPORT
We will implement in your CRM Sales report (1 to choose from):

- Deals won;
- Deals by contacts;
- Deals by companies;
- Deals by sales representatives;
- Expected sale;
- Overdue deals;
- Deals by stage;
- Products sales;
- Managers activities.

INSTALLING THE APPLICATION
You can choose and install any of our application to make your portal even more functional:


TRAINING
After implementing all the settings we train your employees how to use the provided features and processes in CRM, we teach how to use Applications, Reports, the Contact center and work with Deals (Leads).

ONLINE GUIDEBOOK
SELF IMPLEMENTATION OF BITRIX24
We will provide you with an tutorial on how to configure Bitrix24. These ready-made detailed instructions with screenshots for organizing work in Bitrix24 will help you to continue your CRM-portal customisation.

TELEPHONY CONFIGURATION
Let's configure telephony in Bitrix24 using a cloud service - all calls will be available from the CRM.

You can organize any call processing scenarios, report creation and much more.

CONSULTATION
We are always in touch with you!

In case of any questions regarding Bitrix24, you can always count on our support.

Leave your order
step 1.
Leave a request on the website.
We will arrange a consultation meeting with you and discuss the details.

We configure the portal
STEP 2.
After signing the contract, we proceed to configure the portal in accordance with the points described above.
We support you
STEP 3.
After providing customised CRM and training your employees, we stay in touch!
why purchase "GOOD-TO-GO"?
You have Bitrix24 but don't know how to start working with it
You tried to set up CRM by yourself but it didn't work
You want to start selling more with CRM as soon as possible
You don't want to waste your time studying for a long time
You want to run and control business processes fast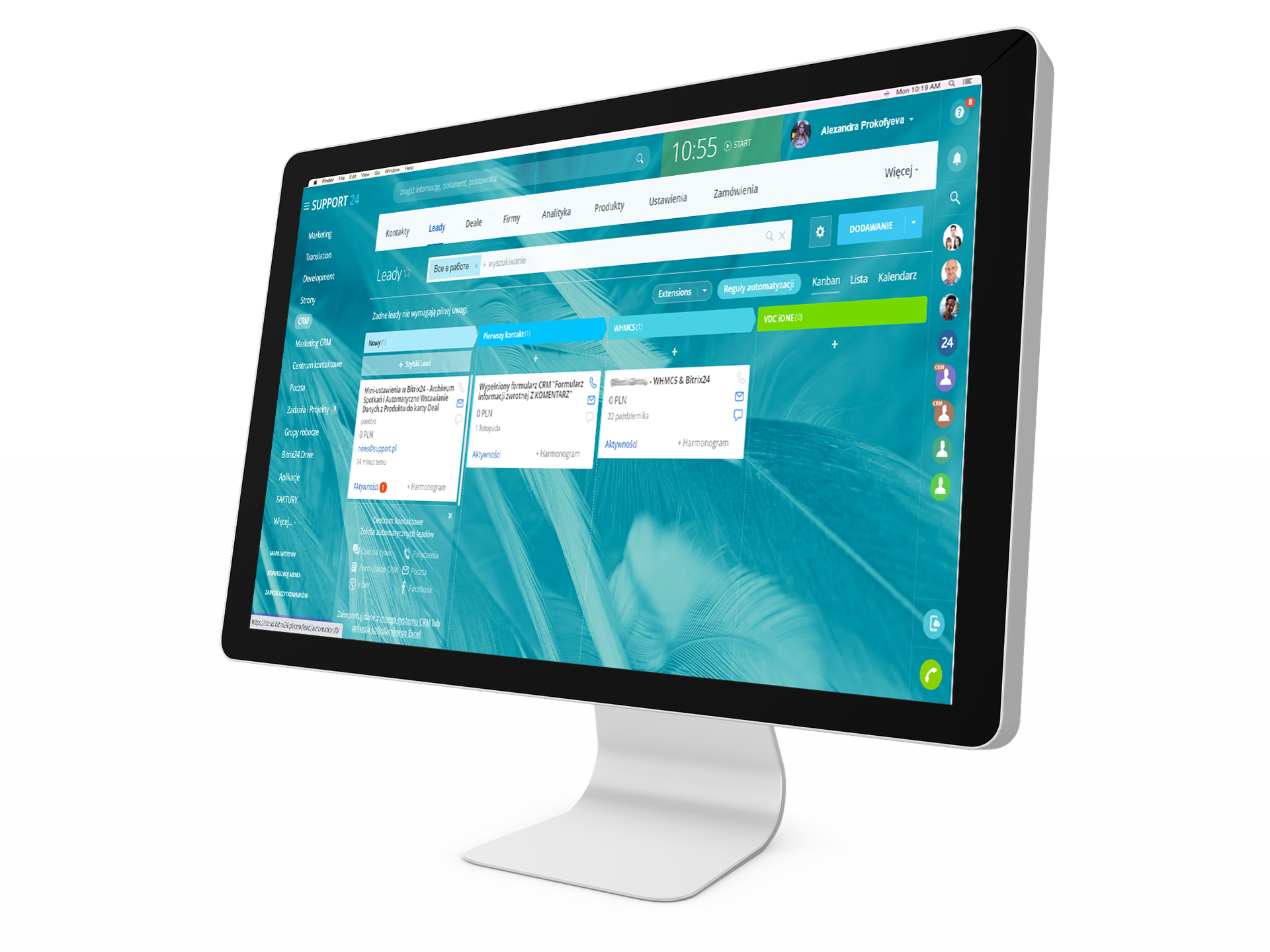 The "GOOD-TO-GO" package has been specially created for small and medium-sized companies.

 
CRM settings are suitable for most of the Sales departments.
WHAT WILL YOU GET with "good-to-go"?
What is the impementation time for this service package?
The work schedule is established at the first meeting. We anticipate that all setups will take around 3-4 weeks and we will need 3-5 meetings, largely depending on the Сustomer's involvement in the process.
What will after-sales care & support look like?
Support will be free for the duration of your subscription.
You can send us questions (by e-mail) or arrange an online meeting.

If the maintenance of the system and modifications are on our side, in this context, we propose an approach based on the SPRINT method.
How is the training going?
Individual format is available: just send us a list of questions and we will prepare and conduct an online session with you or your employees.
When can I order Bitrix24 training?
Training can be ordered at any time during the subscription period.
CONTACT US
FOR A FREE CONSULTATION