Connect you Bitrix24 with:
application functionality
Synchronization with DHL and DPD services is under development. Updates will come soon! 

Find out more about installing and setting up via our knowledge base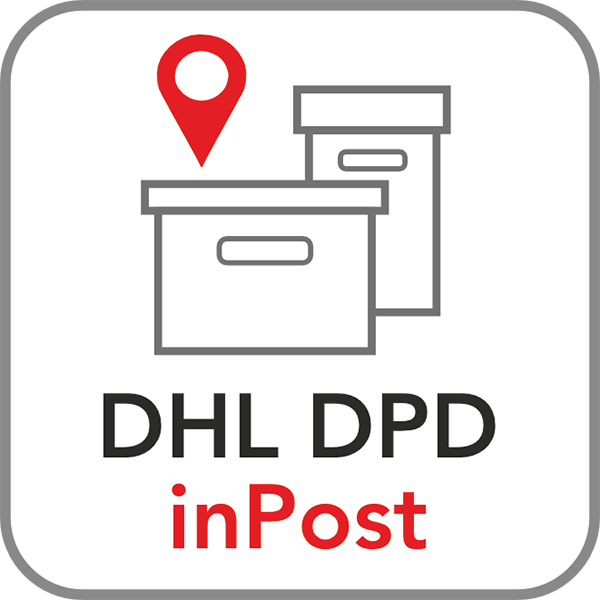 application
"shipper"

BONUS: Installing the app on your portal is already included in the price!

Instructions for setting up the application:
1. Sign up for InPost if you don't have an account yet.
2. Launch the Bitrix24 application.
3. Go to the InPost "Settings" tab. To synchronize applications, you will need a Token and an ID number, which you need to take in your InPost account.
Also, to track statuses, in the InPost account, API->Ustawienia organizacji->Address webhook, you must specify this address "https://shipper.app.support.pl/handlers/inpost/handler.php" for the webhook
To do this, follow the instructions directly in the application.
4. Paste the copied token and ID number into the field. Done!
5. Next, select the statuses of the parcels (synchronized with InPost) that you want to associate with the stages of the Deals (and also set up certain automatic actions (rules) on them later). How to use them is described below.
How to use the application?
1. Prepare the funnel: link the stages of the Deal with certain statuses of the package.
Go to the tab CRM - Deals - Automation rules. In the part with triggers, when adding a new one, select "Application Triggers" - there you will see all the added parcel statuses. Define a shipment status for each stage of the Deal, so that when the shipment status changes, the Deal will automatically move to the new stage.

2. Add a parcel to the Deal.
One Deal - One parcel. Create a new Deal (or use a ready one), open its profile and select the "Shipments" tab through the "More" button. Here you need to enter information about the parcel. Save.

The parcel was attached to the Deal. You can cancel it (until it is paid) (then you will return to filling in the data of the parcel) or pay. When you select the "Pay" action, the Parcel in the Deal will receive its ID number and a file with a sticker will be generated ( which is attached directly to the parcel).
Next, the mechanism for tracking the status of the parcel will turn on, where, if it changes, the Deal will move to a new stage (using the triggers configured in step 1).

3. To view all your shipments, you need to go to the application - the "My deliveries" tab. Here you will see the entire list of parcels with detailed information, status and last modified date.
HAVE ANY QUESTIONS? CONTACT US!